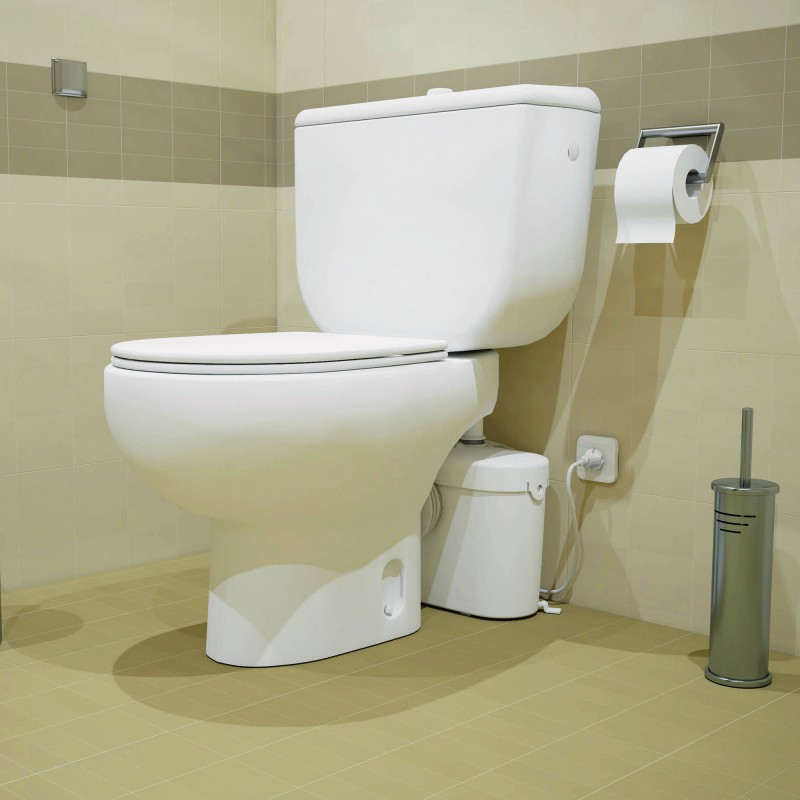  
Saniaccess 1
Designed to provide easy access where just one WC is needed, convenient covers allow you to service and maintain the macerator without having to remove it. Suitable for new installations.
Suitable for one WC only
Easy maintenance without removal of unit
Quiet technology
Pumps up to 5m vertically or 100m horizontally
The Saniaccess is designed to provide easy access where only one water closet (WC) is needed to be installed. Its convenient cover (equipped with access traps) allows for regular servicing and easy maintenance of the toilet macerator pump without having to remove the unit. It is...
Voir plus
Saniaccess 1 datasheet
Dimensions l x w x h (mm)
424 x 166 x 330
| | Saniaccess 1 |
| --- | --- |
| Number of inlets available | 1 |
| Diameter of inlets | 100/40 mm |
| Recommended discharge diameter | 22/28/32 mm |
| Engine consumption | 400W |
| Supply voltage | 220-240V/50Hz |
| Electrical class | I |
| Protection index | IP44 |
| Sound level | 46 dB(A) |
| Max. horizontal discharge | 100 m |
| Max. vertical discharge | 5 m |