Easy Bathroom Installation Solutions With The Saniaccess Macerator Pumps
Professional blog 05/18/2023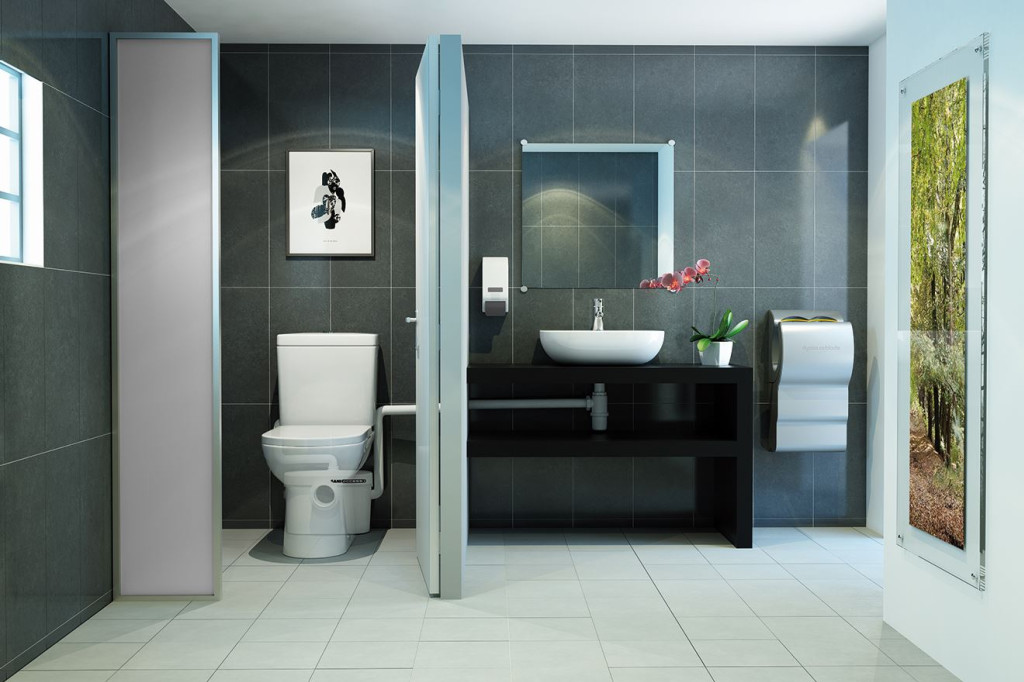 When it comes to remodelling a room or making a space functional, a bathroom is often added. Whether it's a garage, pool, or guest area, installing a new bathroom greatly increases the utility and value of the space.
However, once you consider all the factors that come into play, you tend to change your mind. From the cost and hassle of cutting the slab, trenching, drilling walls, installing new plumbing and labor costs, anything is enough to prevent a renovation.
SFA is changing this enigmatic dynamic with its Saniacess macerator pump series. Unlike traditional plumbing solutions, this bathroom macerator pump is installed above the floor and connected to the toilet, washbasin, or shower too.
All about Saniflo Macerator Pumps
With over 60 years of experience, SFA's macerator pumps are designed, made, and tested in France. Unlike a traditional wastewater sump pump, our macerator pump does not require floor breakage to install drainage lines that connect to a sewage ejector. Instead, our pump uses high-speed rotating blades that break down solid waste almost to a manageable liquid, which is then discharged through small-diameter pipes (up to 1 inch).
SFA India, a visionary and market leader in convenient plumbing solutions, offers various options for easy bathroom installations. With the Saniaccess range of macerator sewage pumps, you can quickly install a partial or full toilet without damage, and that too at a fraction of the cost.
The Saniaccess series comprises of: 
Saniaccess 1 with a single inlet for WC usage only
Saniaccess 2 with two inlets for WC and wash basin
Saniaccess 3 with four inlets for WC, basin, bidet, and shower, comprising a complete bathroom setup
This allows you to install a bathroom anywhere in your home, garage, or basement based on your specific requirements and your budgetary constraints.
Advantages of Saniaccess Macerator Pump
1. Affordable and Convenient
Adding a conventional bathroom to your home means structural breakage and laying down new pipes to create a sewage drain. Not only are these permanent changes expensive and time-consuming, but an error or unexpected occurrence at any stage could lead to additional problems. Conversely, our macerator pumps are affordable, compact, and easy to install. The unit can be placed on the floor and simply connected to the toilet via a small diameter pipe, which is further connected to the existing sewage system. This is particularly beneficial for installing bathrooms that are located below (basement) or far from the existing sewage pipe.
2. Silent Performance
Using cutting-edge technology for maximum performance, the Saniacess series offers silent macerators that discretely eliminate waste to the sewage system. Unlike noisy pipes that echo in a basement or attic setting, this upgraded system is revolutionary in its quiet yet powerful functioning. 
3. Home and Commercial Use
Macerator pumps can be added to residences and offices, allowing for maximum convenience. Be it a spare bedroom, a commercial kitchen, or an office block, this pump can allow for multiple connections for a WC, basin, sink, or shower. 
4. Easy Maintenance with Quick Access Panels
The Saniaccess 2 and 3 are equipped with easy service panels for quick and convenient servicing of the internal parts. In case of maintenance, all the plumber has to do is unscrew the top access traps to access the internal components of the pump.
Conclusion
Adding a bathroom anywhere has never been easier. With SFA's Saniaccess, you can install a partial or full bathroom in any corner or level of your home or commercial space without worrying about heavy and lengthy construction works.
For more information about macerator pumps, click here or connect with the experts at SFA India at +91 (0)22 6993 1900 | info@sfapumps.in