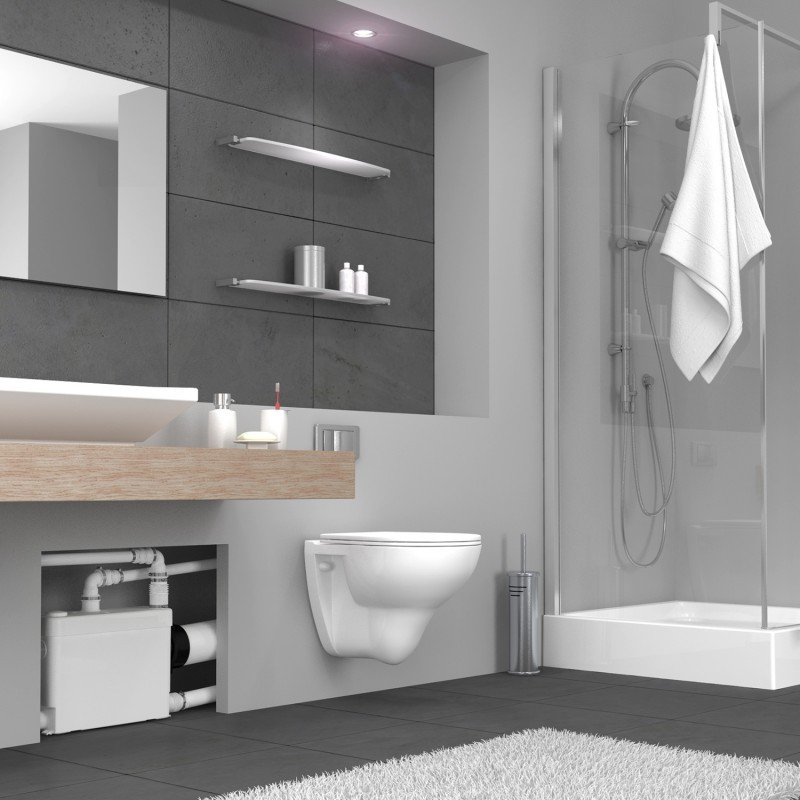  
Sanipack
Crafted for hidden installation in spaces where back-to-wall-hung sanitaryware is desired, the ultra-sleek Sanipack is capable of handling waste from a WC, sink, bidet, and shower. The Sanipack sewage pump is the perfect solution for a complete shower room installation, and it offers a modern, sleek finish.
Ideal for installing a complete shower room and fitted bathroom units
No core cutting or digging a pit
Extra slim dimensions
Pumps up to 5m vertically or 100m horizontally
Easy maintenance without removal of unit
The Sanipack macerator pump can be concealed due to its extra-slim dimension. It can take waste from a water closet (WC), wash basin, bidet, and shower. It is the perfect solution for the installation for small washrooms.
Voir plus
Sanipack datasheet
Dimensions l x w x h (mm)
401 x 146 x 295
| | Sanipack |
| --- | --- |
| Number of inlets available | 3 |
| Diameter of inlets | 100/40 mm |
| Recommended discharge diameter | 32 mm |
| Engine consumption | 400W |
| Supply voltage | 220-240V/50Hz |
| Electrical class | I |
| Protection index | IP44 |
| Sound level | 48 dB(A) |
| Max. horizontal discharge | 50 m |
| Max. vertical discharge | 5 m |
| Shower tray height | 13 cm |