Reasons to choose a Sanicubic Lifting Station for sewage water
Case studies , Professional blog 01/04/2023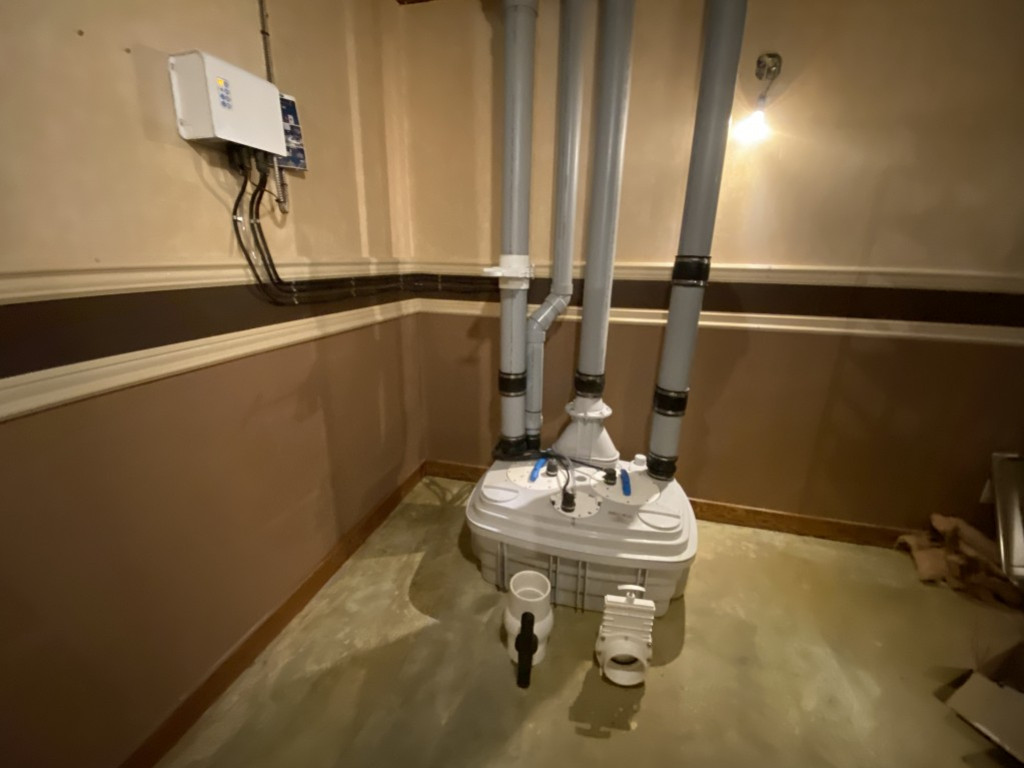 Sewage Lifting Station          
When it comes to basements, the conventional plumbing system is to dig a pit and install a submersible pump. However in some cases, it is impossible to install a pit hence a floor standing lifting station is required. This system uses a waste water pump to lift (from a lower level to a higher level) the wastewater when there is no gravity drainage. The pumping system installed here efficiently moves wastewater from the problematic area to its proper destination such as sewage point.
Unlike other sewage drainage systems, a lifting station does not require costly digging of trenches or cutting the slab. The functionality of this design ensures the removal of wastewater without the need for heavy construction work hence costs or hassles.
Best Basement Lifting Station for Sewage Water
The Sanicubic range by SFA consists of free-standing lifting stations for sewage and grey water. Available in single-phase or three-phase, single or dual motors, the SFA range offers a unique advantage of being able to place the lifting stations on the ground. This ensures the evacuation of sewage water even on properties where it is impossible to bury the lifting station for sewage water while also ensuring easy access for maintenance.
Another important factor of these lifting systems is its grinding technology. Often, basement pipes or sewage lines get clogged owing to sewage backing up in the basement. The Pro X K2 grinder on the Sanicubic lifting stations ensures effective disposal of wastewater.
Further, the Sanicubic range by SFA has been specially designed with 1 or 2 pumps hence ensuring a continuity in operation in residential or commercial applications.  
Conclusion
Timely removal of wastewater from basements is crucial. The innovative system of the Sanicubic sewage lifting station ensures the installation of a washroom or kitchen is rapid  and cost-effective thanks to its unique technology. To find the perfect lift station for your basement needs, please click here.