SANICUBIC 1 WP : Install a bathroom in a basement
Case studies 11/04/2022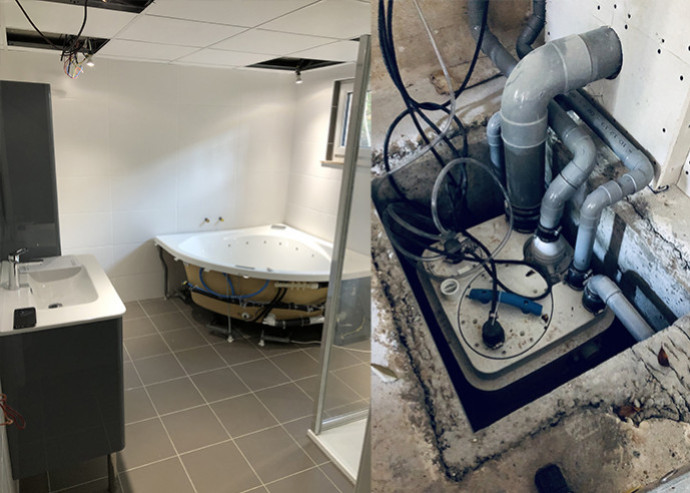 Objective
Install a complete washroom with WC, washbasin and shower in a bungalow basement. 
Challenges
Compact solution was needed
Lack of gravity drainage
Solution – SANICUBIC 1 WP
1. 1P68, installation in a pit is possible
2. Multiple inlets for the WC, washbasin and shower connection. 
3. Supplied with an alarm system
SANICUBIC 1 WP allows the discharge of sewage water from a complete bathroom. 
Cutting the slab is not necessary as it is a floor standing lifting station. Its heavy duty grinder technology allows the use of 50 mm pipes as discharge pipes. 
The advantages of SANICUBIC 1 WP
Heavy duty grinder solution
Max height : 13 M
Max flow rate 13 m3/h
Max temperature : 70°C (for 5 minutes)