SFA Macerator Pumps - SANIFLO
Install a washroom anywhere you want without big works !
WHAT IS A MACERATOR PUMP ?
Invented in 1958, the SANIFLO is a floor-standing wastewater pump equipped with a cutting system. It is the ideal solution where washrooms are needed in locations where installing a pit or cutting the slab is impossible. 
The cutting system allows the discharge of sewage water to the main plumbing lines in small pipes (outlet pipes are in 22, 28 or 32 mm pipes). 
Our Made in France upflush toilets can lift the wastewater up to 7 m vertically or 110 m horizontally. 
WHY USE A MACERATOR PUMP ? 
The macerator pump is a solution when you are faced with wastewater evacuation issues. These include : lack of gravity drainage, impossibility to install a pit or cutting the slab.
Our above floor macerator pumps makes the installation of washrooms easier and quicker !
With SFA, you decide where your new bathroom goes!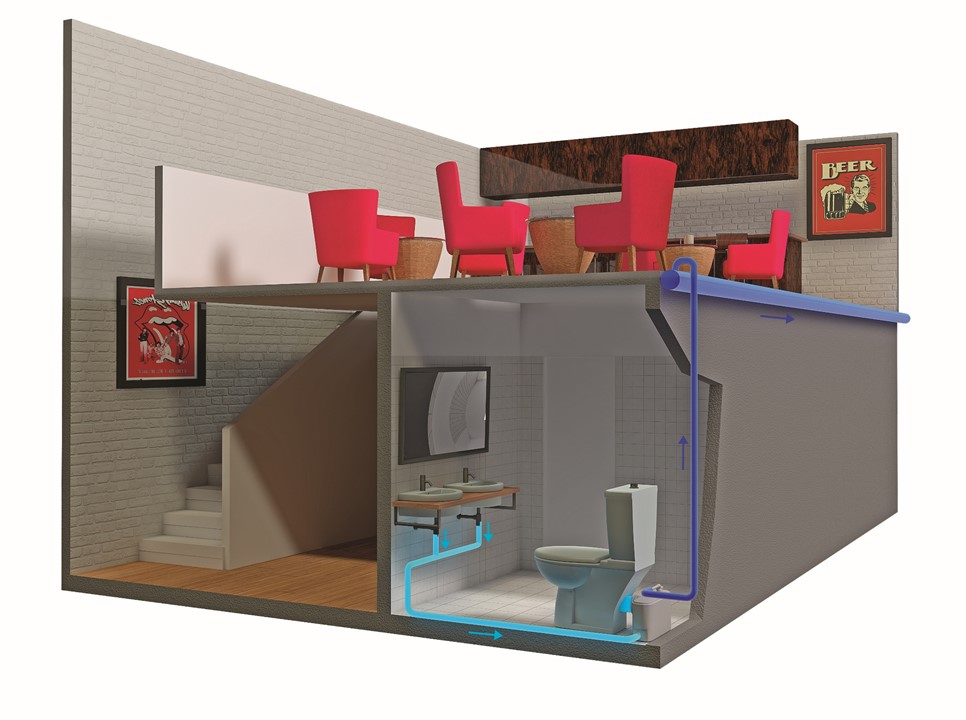 CASE STUDY
Challenge : 
Install a washroom in the basement of a restaurant. The drainage is located above the basement.
Solution : 
The SANIBEST PRO macerator was installed an connected to a WC and 2 washbasins. 
It managed to lift the sewage water thanks to its high lifting capacity (7 m). 
Equipped with a heavy duty grinder system, the SANIBEST PRO is ideal for heavy duty applications.