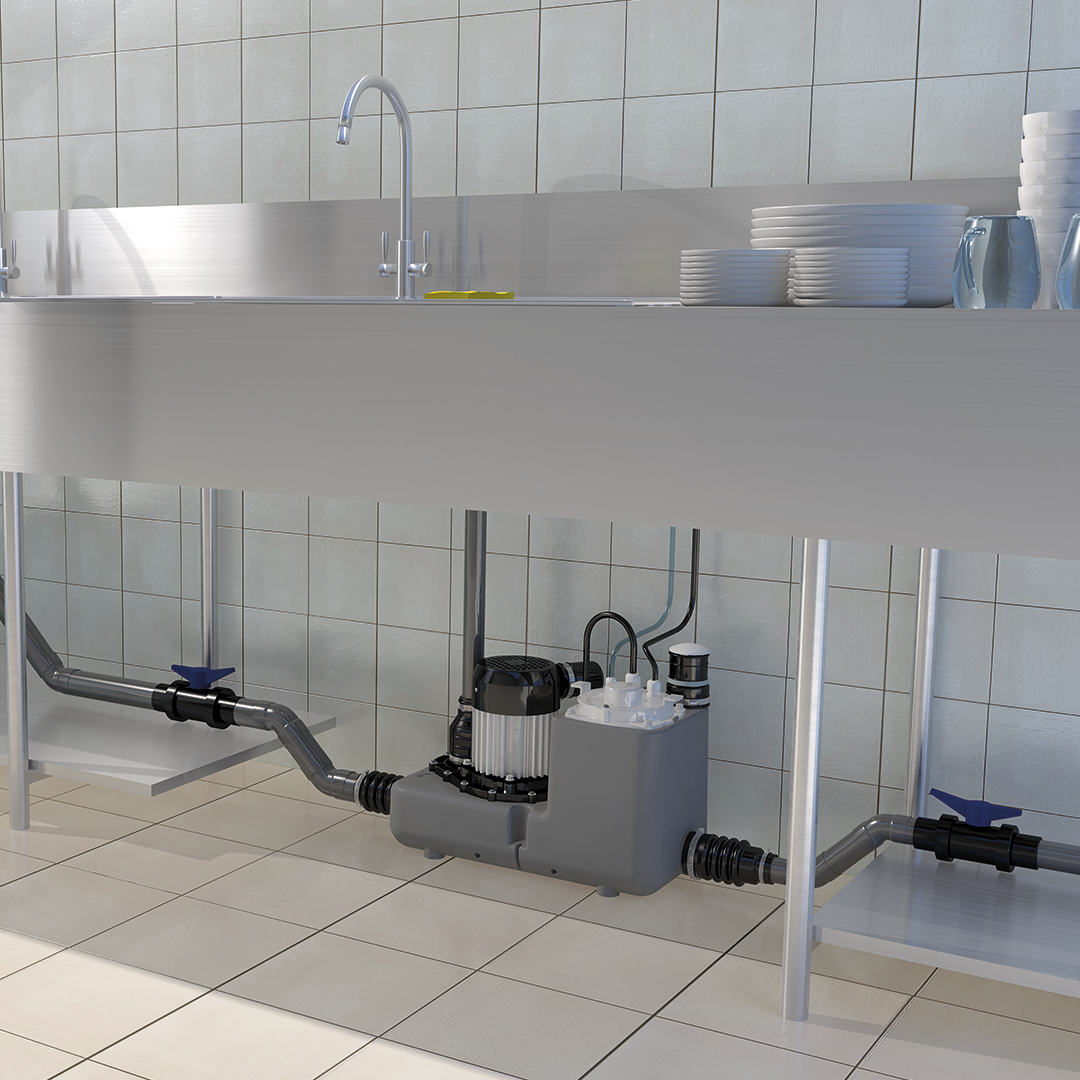 The Sanicom 1 and 2 lifting stations have all the advantages of a free-standing station. Installation is easy and simple, not necessary to break the concrete. In addition, the low inlets make it possible to adapt to all configurations for lifting greywater.
The Sanicom1  is specifically designed to pump grey water from commercial places such as dental offices, showers in sports halls, office pantries, commercial food preparation areas etc. The Sanicom can also collect water from laundries, bread ovens, or even commercial dishwashers and glasswashers as it can treat water up to 90 ° C . The station is equipped with a dip tube which controls the starting and stopping of the engine. A high level alarm is built into the device. A remote audible and visual alarm is available as an option.
Sanicom 2 is a lifting station with two pumps designed for intensive use. It discharges greywater up to 90 ° C from restaurant kitchens, laundromats, office pantries, doctor's offices, changing rooms without WC. It consists of 2 independent pumps. The second pump assists the first in the event of a larger supply. The tank is fitted with 2 dip tubes controlling the operation of the motors, aswell as the alarm system. A remote wired alarm is available as optional.